registration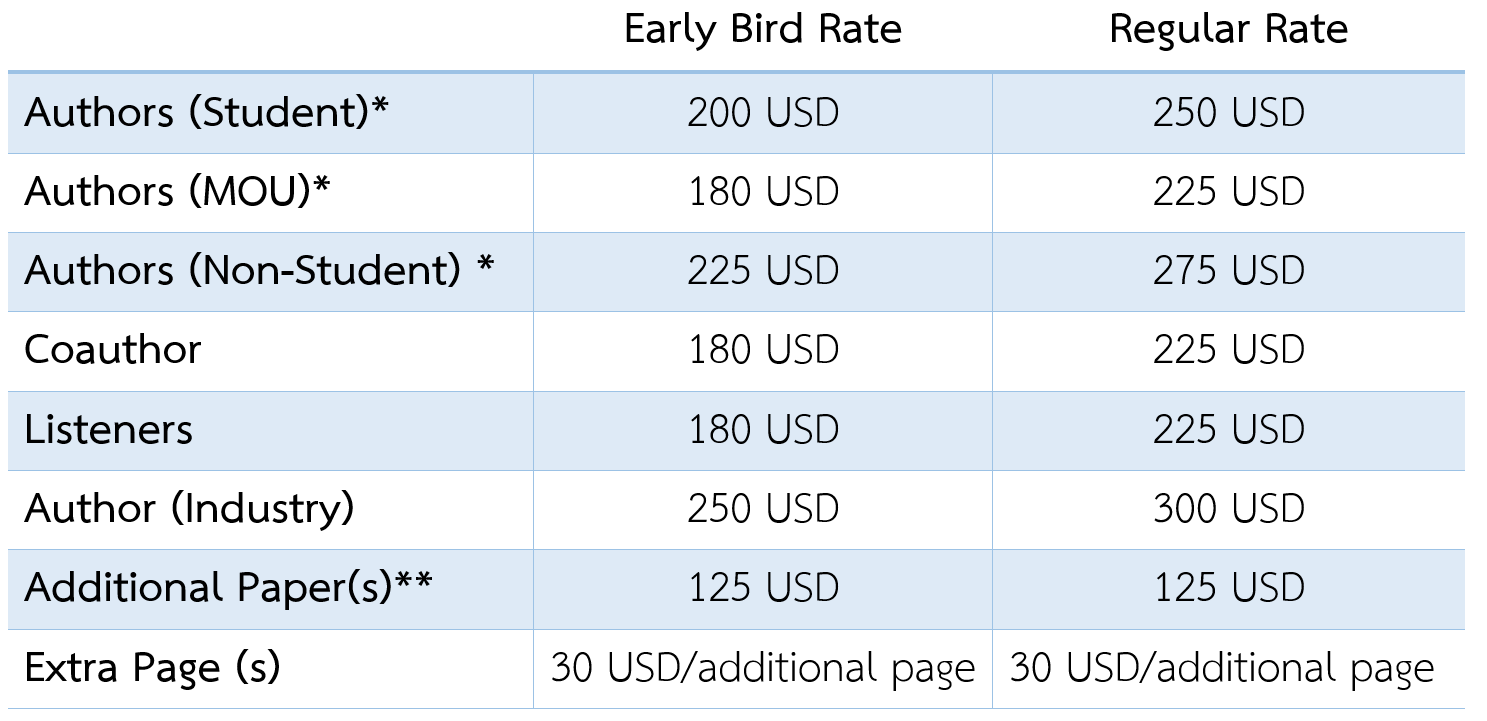 *Regular Papers should be 4 pages and must include all figures, tables, and references. EXTRA PAGES can be purchased with an additional charge of USD 30 per extra page.

*Please note that a full author registration fee is compulsory for the publication of the paper and the above-mentioned fees are good for a single delegate only. Only a registered delegate is allowed to attend the conference. In case a co-author would like to attend, a co-author must pay the co-author's fee and should notify in advance.
**This applies to condition when the same author registers for multiple papers, only one conference kit will be provided.
Please also note that the Proof of Payment for all the fees must accompany all registration forms through email. Confirmation of registration WILL NOT be made until payment has been acknowledged/received. Participants must bear all bank charges (Local/Foreign/Intermediate) associated with money transfers. In case of any query, please ask the conference secretariat at info@iaai.asia before making any payment.
Registration Fee Includes: • Participation in the technical program and campus tour. • Inclusion of publication in MDPI Sciforum with a Crossref DOI registration and in the MDPI Journal Proceedings. • Lunch and Coffee breaks (everyday) • Welcome reception (evening of the first day) • Local transportation between venue-accommodation-airport.